Our pilot is FAA Part 107 Certified.  It doesn't end there. We use industry standard software and provide expert post processing to ensure the highest quality work product and maximum benefits for your project. 
ArkansasSky Drone Pilots
Where Safety and Quality is Job #1

ArkansasSky is a premier drone services provider for:
Commercial and Residential Real Estate Advertising

Construction Management

Land Surveying & Mapping

Event/Wedding/News Coverage

Agriculture

Tower & Antenna Inspection

Roof Surveys

4k Video Aerial Commercial Services
        …and more. 
Event, Wedding and News Coverage
– Web page coming soon –
Outdoor weddings & family events

Sports

Corporate events

News coverage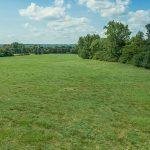 Land Surveying & Mapping
– Web Page Coming Soon –
Topographic surveys

Large area mapping

Farm surveys
To learn more about or to book our services call:
Stephen
501.314.9250